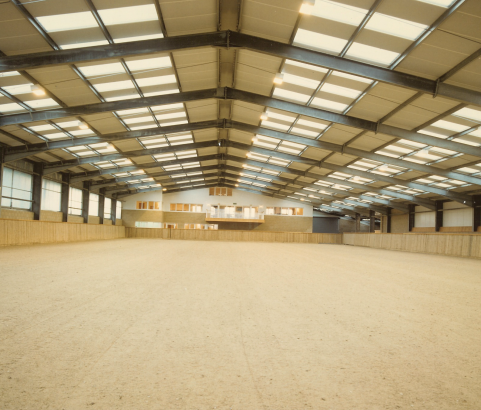 ERC Members Training Day at The Unicorn Trust
We are super excited to be running another ERC Members' Training Day at The Unicorn Equestrian Centre.
In the wonderful 66 x 33m indoor arena we shall have Simon Laurens and Caroline Princz offering private dressage lessons (£45 for 45 minutes each). The indoor arena will be split in two so they will share the huge space.
Simon is a multi-medalist Paralympian from the Beijing Olympics and 2009 European Championships. He is a List 5 BD judge and a very experienced trainer.
Caroline Princz has been our ERC dressage trainer for many years and is well known to our members. She has competed up to Advanced Medium and is currently based with Emilie Faurie with her young horse Ferdi (competing at Medium level).
Outside in the 20 x 60m outdoor arena, popular ERC trainer John Cooper will be holding polework, gridwork or jump sessions, either in pairs, or private.
All private lessons are 45 minutes. Book one, or come along for two!  The earlier you book on, the easier it is to timetable to get exactly what you wish.  If you want a flatwork session plus a gridwork, for example, we'll give you a breather in between but aim not to keep the wait too long.
Stables are available at £15 should anyone like to have use of one. Please contact Lynne Kitson to arrange stabling (
[email protected]

,
07930 107052).
Private lessons are £45 for 45 minutes with Simon Laurens (dressage indoors), Caroline Princz (dressage indoors) or John Cooper (polework/gridwork outdoors).
Shared polework or gridwork sessions (60 minutes) are also available outdoors with John Cooper at £25 per person. Please ensure you select correctly on the booking form if choosing polework/gridwork and private/shared.
You are welcome to book more than one lesson if you would like!
Please advise if you have any time constraints or are travelling with anyone else.  Lesson times will be sent out in the week leading up to the day. Please note that once times are sent out, we are only able to offer a refund (less PayPal fees) if we are able to fill your place.