The earliest committee that we can find listed was back in 1957 when Capt. R E Wallace MFH was President of the Evenlode Riding Club. Lt. Col. Colchester was Chairman at the time and his committee were Mrs Crotty, Mrs Lawrence, Mrs Bulkeley, Mrs Duffus, Mrs Whitehead, Mrs Beeches, Major Summers, Mrs Summers, Mrs Brookes, Miss Downing & Lt. Col. E.Studd.
Your committee today are a little less military and are fewer in number than they were back then – although we are an army of volunteers! Like those who started the club, we are committed to provided fun, educational and rewarding experiences for you and your horses. Below is a bit of background information on the current ERC team but if you would like to find specific contact information then please head to the Contacts page.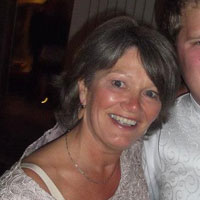 Judy Hinckley
Judy lives near Bourton on the Water with her husband Ed and has two grown up children. Judy's daughter, Louise has competed for the Evenlode Riding Club on many occasions and last year was a part of our very successful Open Team at eventing, dressage and showjumping. Judy is always there to help Louise as driver and groom and supports all the other team members.
Judy is the ERC treasurer and also deals with the membership applications. She also often helps set up for dressage competitions, acts as steward to keep everything running on time or writes for the judge.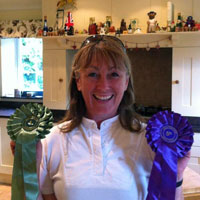 Karen Rawlins
Karen has been pony mad since the age of nine but didn't own her own till she was 37! Her parents made her do ballet but she never gave up her dream of one day owning a horse.
She currently has Aragorn, a 9-year-old Danish Warmblood and her favourite discipline is dressage, although she says Aragorn likes to jump (just with a younger rider!).
Karen has a few aims in her riding – firstly a nice square halt(!) and to progress to novice dressage this year. She enjoys riding club training clinics.
Karen has been the Club Secretary since 2010 and has often helped with dressage competitions.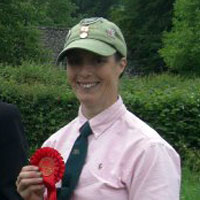 Miranda Loffet
Miranda has had a lifetime of riding, following hounds, competing and even breeding quite a few horses. She has competed up to BE novice on two home bred horses, and has in the past qualified for British Riding Club Championships in Showjumping,  Dressage, Eventer Challenge, Eventing and the old style Hunter Trial.
Miranda is currently not competing as she is finding her time is taken up with helping her daughter Biz, who is a valuable member of all club teams and who competes in BE competitions up to 2* level.
Miranda is an invaluable member of the ERC committee as well as chairing our meetings and has many times been secretary for club competitions.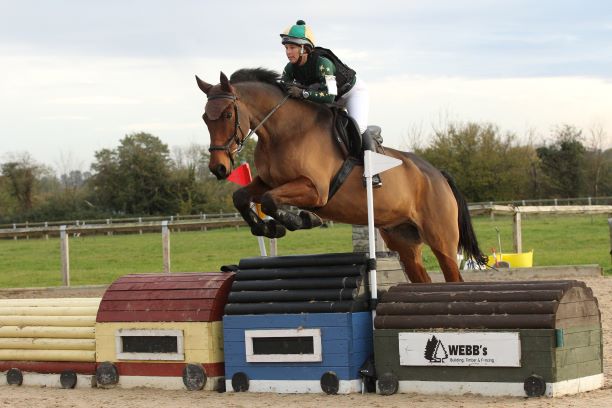 Melanie Arnold
Melanie joined ERC when she was based at Lyneham Heath Equestrian and met many local members. Even though she has now moved her horses back closer to Cirencester, she continues to support the club and is a jack of all trades organising training, managing teams, posting updates on Facebook and sorting out the annual pub bash!
Melanie competes her 17.2 ex-hunter Ripcord at BE100 and they valiantly attempt to do dressage too!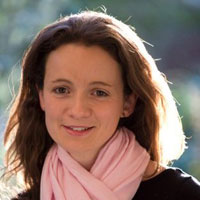 Lucy Graham
Lucy has ridden since the age of eight and had her first pony, a 13hh New Forest when she was 14. She moved on to 16hh Travis who became an ERC superstar – a great team horse who could be relied upon to pull a showjumping clear out of the bag… most of the time!
Lucy now has Dutch warmblood mare Nimmi, bred by her husband Charlie and backed and produced by the pair since she was four.  Nimmi has represented the club in various disciplines and went to the National Championships in 2013.
Lucy works for two veterinary companies in a sales and marketing role. Her skills in writing, web design and online marketing make her ideally suited to supporting the ERC by designing and maintaining the website and creating the email newsletters.