The earliest committee that we can find listed was back in 1957 when Capt. R E Wallace MFH was President of the Evenlode Riding Club. Lt. Col. Colchester was Chairman at the time and his committee were Mrs Crotty, Mrs Lawrence, Mrs Bulkeley, Mrs Duffus, Mrs Whitehead, Mrs Beeches, Major Summers, Mrs Summers, Mrs Brookes, Miss Downing & Lt. Col. E.Studd.
Your committee today are a little less military although we are an army of volunteers! Like those who started the club, we are committed to provided fun, educational and rewarding experiences for you and your horses. Below are some of the current ERC team but if you would like to find specific contact and role information please head to the Contacts page.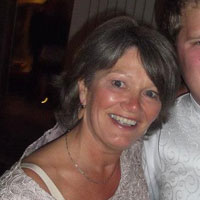 Judy Hinckley
Judy lives near Bourton on the Water with her husband Ed and has two grown up children. Judy's daughter, Louise has competed for ERC on many occasions and last year was a part of our winning BRC Online Christmas Cracker Dressage team.
Judy is our Treasurer and handles Membership applications. She also the key Steward at our Winter and Summer unaffiliated shows.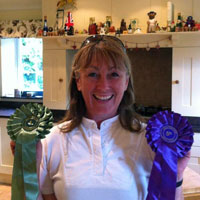 Karen Rawlins
Karen was Secretary for ERC for 10 years and now concentrates on organising all things Dressage; the Winter Novice & Intermediate entries, the Summer entries and Dressage to Music.  She also is a key part in organising our own unaffiliated dressage shows, booking the judges and venues plus assigning roles.
Karen hopes to compete Aragorn, her Danish Warmblood, more this year and enjoys riding club training clinics, although prefers the poles to be on the ground !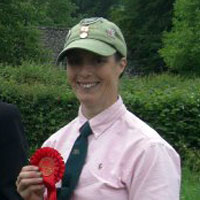 Miranda Loffet
Miranda has had a lifetime of riding, following hounds, competing and even breeding quite a few horses. She has competed up to BE novice on two home bred horses, and has in the past qualified for British Riding Club Championships in Showjumping,  Dressage, Eventer Challenge, Eventing and the old style Hunter Trial.
Miranda is currently not competing as she is finding her time is taken up with helping her daughter Biz, who is a valuable member of all club teams and who competes in BE competitions up to 2* level.
Miranda is not only our esteemed Chairperson but also arranges the schedules for our unaffiliated dressage shows and scores all the sheets !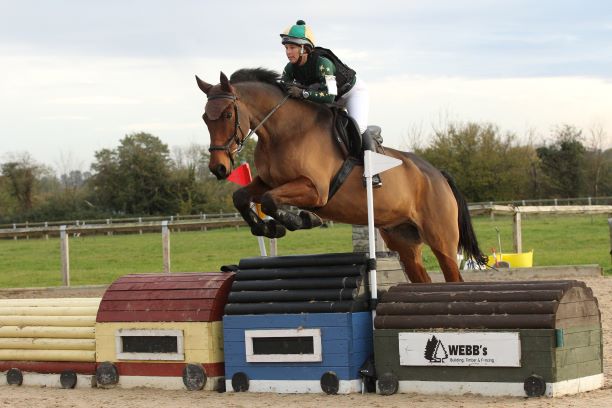 Melanie Arnold
Melanie joined ERC when she was based at Lyneham Heath Equestrian and met many local members.  She competed for the Club with her former hunter, Ripcord, who is now enjoying his retirement in Bledington.  Melanie's new boy, Xippy, is kept near Cirencester and is looking forward to following in Ripcord's footsteps !
Melanie takes over the role of Secretary in 2021, and is an Area Official Steward.  She writes the member Newsletter and, with the help of Becky, arranges Training for the Club and, not forgetting, arranging the all important annual Pub Night !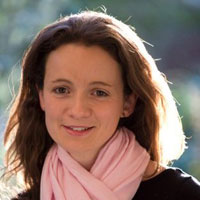 Lucy Graham
Lucy has ridden since the age of eight and had her first pony, a 13hh New Forest, when she was 14. She then moved on to 16hh Travis who became an ERC superstar and the Dutch warmblood mare Nimmi, who represented the club in various disciplines and went to the National Championships in 2013. Now she owns the cheeky 15hh Gordon, who has already been sporting green & gold colours and is becoming a super careful showjumper.
Lucy works for in sales & marketing for a veterinary services company and her skills in writing, web design and online marketing make her ideally suited to supporting ERC by designing and maintaining the website, being the technical support at our unaffiliated shows and creating our social media presence, now ably assisted by Emma Hunter.