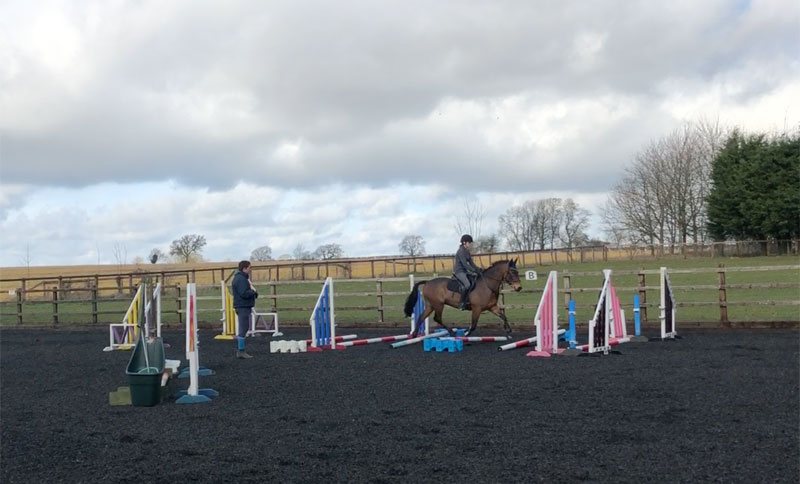 Flatwork, polework and gridwork training with John Cooper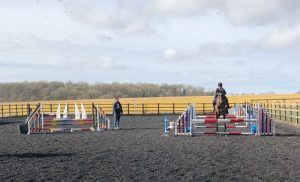 This day will be for flatwork, polework (no jumping) or gridwork (polework and jumping) sessions, in groups of two or three in the outdoor arena at Dunthrop. If the weather is bad we have the option to move inside. Riders will be grouped according to ability so please give details of this when you book.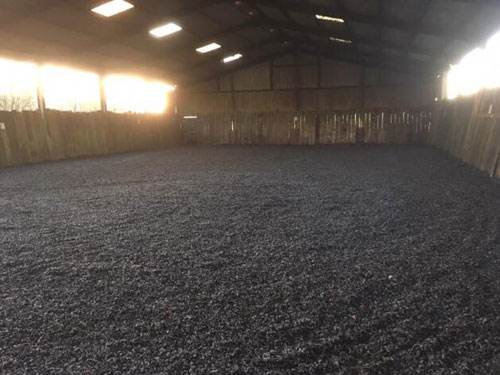 John is really great – I've had lessons with him for years. He is friendly and encouraging and very confidence giving.

He has been teaching in the area for a long time and is very well known. I really enjoy my lessons with him and my riding and confidence in the saddle has improved a lot with his help. 
£20 for ERC members and £28 for non-members.
Bookings:
To book please contact Becky Cooper-Brice, giving details of which session you would like (flatwork, polework or gridwork) and your ability or the height you would like to jump. Please also let her know if you are an ERC member or non-member and whether you have any specific requirements (to share with a friend, time requests etc.). Becky will do her best to accommodate your requests. Please email Becky via [email protected] or call 07818 622348. Payment via PayPal will be required before your booking can be confirmed. Becky will email details to you of how to do this.
There is plenty of space to park at Dunthrop but please be aware there is no loo at the yard.