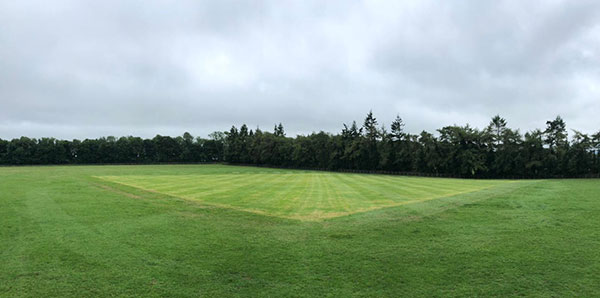 ERC Summer Evening Dressage Show
at Waverton House, Sezincote, Moreton-in-Marsh, Gloucestershire, GL56 9TB

All tests and warm-up are on grass.
By kind permission of Orlando & Clemmie Fraser
---
Open to ERC members and non-members
We have five dates set for summer shows at Waverton House and also run a winter dressage series at Lower Haddon Farm, Brize Norton.  If you are interested in becoming a member to save money on your entry fees and take advantage of our training and ERC team opportunities, please
click here
. (Adults £28, Junior £23)
---
The dates of the shows in the summer series are:
♦      Wednesday 18th May 2022 – Click here to enter online
Class 1 – Intro C (2016)   
Class 2 – Prelim 7 (2002) 
Class 3 – Prelim 14 (2006) 
Class 4 – Novice 24 (2016)

♦      Wednesday 22nd June 2022
Class 1         
Class 2        
Class 3       
Class 4 

♦      Wednesday 20th July 2022 
Class 1 
Class 2 
Class 3      
Class 4 
♦      Wednesday 24th August 2022
This is our Championship Show where we crown Junior and Senior Champions based on accumulation of points during the summer dressage series. The show is open to all but only ERC members are eligible for the championship.
Class 1     
Class 2 
Class 3 
Class 4 
***All dressage tests are available for download from www.dressagediagrams.com***
---
---
ENTRIES:   Please use the online entry form next to the date and class details above. If you really can't enter online please email [email protected].  Entries will be taken on a first come first served basis with priority given to ERC members. 
ENTRY FEES:
£12.00 ERC members (£22 for two tests on the same horse)
£14.50 Non-members (£27 for two tests on same horse).
Become an ERC member by clicking here.

RIDER CATEGORIES:   Classes may be split Junior/Senior or Open/Restricted as appropriate. Please indicate which category you are in when filling in the online entry form. (Definitions are on the form).
EX-RACEHORSES:
The ex-racehorse with the most placing points at the end of the series will get a special ERC Rosette. In order to qualify for this the ex-racehorse must be registered with ROR – Retraining of Racehorses. This is free to do on their website here. Once registered, please fill in the registration number on the dressage entry form.
CLOSING DATE:   Entries will close at 6pm on the Saturday before the show. A waiting list will be held with priority given to ERC Members. Late entries will be accepted at the discretion of the entries secretary (please email [email protected] if you would like to enter after the closing date).
TIMES:  Times will be sent by email but if you don't receive them by 7pm the Monday before the show then please ring Miranda Loffet (01451 820370) between 7 – 8.30 pm (on the Monday before the show).
CHAMPIONSHIP:   Points will be awarded to competitors who come to each show as follows:
1st = 7 points     2nd = 6 points     3rd = 5 points     4th = 4 points     5th = 3 points     6th = 2 points Attending show = 1 point. A series Champion and Runner Up will be presented with prizes at this show in August as it is the final one in the series and there will be rosettes to 6th. The championship is only open to Evenlode Riding Club members. Become a member by clicking here.
FACILITIES: Please be aware, there are no toilet facilities on-site.
PLEASE CLEAN UP AFTER YOURSELF, YOUR HORSES & DOGS BEFORE LEAVING. THANK YOU.
Evenlode Riding Club & Waverton House accept no responsibility or liability for any damage, accident or injury to horses, owners, grooms, spectators or their property at any gathering or competition. Please respect the rules/requests of the venue. This competition will be run under Official Riding Club Rules 2021. Whips and test callers are allowed.