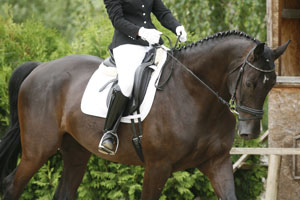 ERC Dressage Show
at Lower Haddon Farm, Station Road, Bampton, Oxfordshire, OX18 2AT.
By kind permission of Jane Dudley
Parking is limited so please follow the directions of the parking steward and park considerately. Lower Haddon have held many dressage competitions in the past so it should all work fine for us. All tests and warm-up are on an arena surface – warm-up outside, tests inside.
N.B. Lower Haddon Farm is next to Brize Norton Airfield. Sundays are usually fairly quiet but you may experience low flying aircraft nearby.
The dates of the shows in the winter series are:
♦       Sunday 22nd November 2020 –
Class 1                 Class 2                  Class 3                    Class 4                    Class 5a                Class 5b
TBC
♦       Sunday 13th December 2020 –
Class 1                 Class 2                  Class 3                   Class 4                   Class 5                   Class 6
TBC
♦       Sunday 24th January 2021 –
Class 1                 Class 2                  Class 3                   Class 4                   Class 5                  Class 6
TBC
♦      Sunday 14th February 2021 Championship Show –
Class 1                 Class 2                  Class 3                   Class 4                  Class 5                 Class 6
TBC
***All dressage tests are available for download from www.dressagediagrams.com***
---
ENTRIES:   Please use the online entry form next to the date and class details above. If you really can't enter online please email [email protected]. N.B. Some classes have two test options in the same class so they are listed as 'a' and 'b'. This means you can enter both the tests in the same class if you would like to and your highest score will be the one to count.
ENTRY FEES:     £12.00 ERC members (£22 for two tests on the same horse) £14.50 Non members (£27 for two tests on same horse).
Become a member now to take advantage of the savings. We offer a £15 part year membership available for September -December. Full year membership is £26 for adults, £21 for juniors.

RIDER CATEGORIES:   Classes may be split Junior/Senior or Open/Restricted as appropriate. Please indicate which category you are in when filling in the online entry form. (Definitions are on the form).
EX-RACEHORSES:
There will be an additional rosette awarded to the ex-racehorse gaining the highest placing with the highest percentage at each show. In order to qualify for this the ex-racehorse must be registered with ROR – Retraining of Racehorses. This is free to do on their website here. Once registered, please fill in the registration number on the dressage entry form.
CLOSING DATE:   Entries will close at midnight on the Tuesday before the show. A waiting list will be held with priority given to ERC Members. Late entries will be accepted at the discretion of the entries secretary (please email [email protected] if you would like to enter after the closing date).
TIMES:   Times will be emailed by the Thursday before the show. If you don't receive this email by 7pm please ring Miranda Loffet (01451 820370) on the Thursday before the show between 7 – 8.30 pm.
CHAMPIONSHIP:   Points will be awarded to competitors who come to each show as follows:
1st = 7 points     2nd = 6 points     3rd = 5 points     4th = 4 points     5th = 3 points     6th = 2 points Attending show = 1 point. A series Champion and Runner Up will be presented with prizes at the championship show (the final one in the series) and there will be rosettes to 6th.
The championship and points league is only open to ERC members. Join now to be in with a chance of winning.
PLEASE CLEAN UP AFTER YOURSELF, YOUR HORSES & DOGS BEFORE LEAVING. THANK YOU.
Evenlode Riding Club & Lower Haddon Farm accept no responsibility or liability for any damage, accident or injury to horses, owners, grooms, spectators or their property at any gathering or competition. Please respect the rules/requests of the venue. This competition will be run under Official Riding Club Rules 2019. Whips and test callers are allowed.