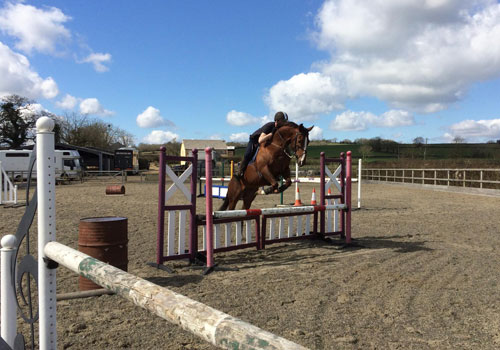 Chris Hall Showjumping Clinic
These weekly showjumping clinics are always popular. Chris is a very experienced rider and trainer and has a wonderful arena at his yard in Icomb. Chris is keen on ensuring the horse is going correctly with the right rhythm and straightness and that the rider is in balance and riding accurately towards fences.
The sessions usually start with flatwork and polework before moving on to jumping and finishing by jumping round a course of fences. Chris can accommodate novice horses or nervous riders as well as those more experienced combinations. Groups will be allocated accordingly.
Please contact Sharon Gauld (details to the right) if you are interested in taking part.